Come Sing!
Join the Upward Youth Choir!
1st- 12th Grade
Upward Youth Choir promotes the discovery of Jesus through singing. We serve our community by using our voices to uplift and encourage others. Our Veteran's Day concert is designed to honor God, our country and those who have served and are currently serving to give us the freedoms we enjoy today. Song selections will include patriotic music, folk songs, spirituals, and sacred numbers.
Upward Choir is for kids in 1st-12th Grade and runs from August 22 – November 9.
NEW! TUESDAY rehearsals will be scheduled between 4:30-7:30 pm at Bethel Church in the Choir Room.
The primary choir will consist of younger students who benefit from a shorter rehearsal (45-60 minutes) and more rote teaching. The secondary choir will meet after the primary choir and is designed for students who are ready for a longer rehearsal (75-90 minutes) and are learning to read music. Parent input is welcome for placement. All students will be included in a choir.
The cost to participate is $109 which includes sheet music, a folder and a choir robe for the concert.
Auditions are at Calvary Church Fargo, 4575 45th St.
Tuesday August 1 from 4-7 pm – same night and location as Upward Football Evaluations. Thursday August 3 from 1-4 pm.
Tuesday August 8 from 4-6 pm.
After registering there will be a link to sign-up for an audition.
Rehearsals are at Bethel Church, 2702 30th Ave S, Fargo.
TUESDAYS August 22 – November 7 4:30-7:30 pm
One rehearsal is scheduled on Monday October 30 to avoid practice on Halloween.
Dress Rehearsal is Tuesday November 7 from 4:30 – 7:30.
Veteran's Day Concert, Thursday November 9 at 6:00 pm at Bethel Church, Fargo.
Once you register you can sign up for an audition time. The purpose of the audition is for the director to get to know the students and their voices so they can be placed in the appropriate choir and section.

Mindy Heinsch, Director
mindy@upwardfm.com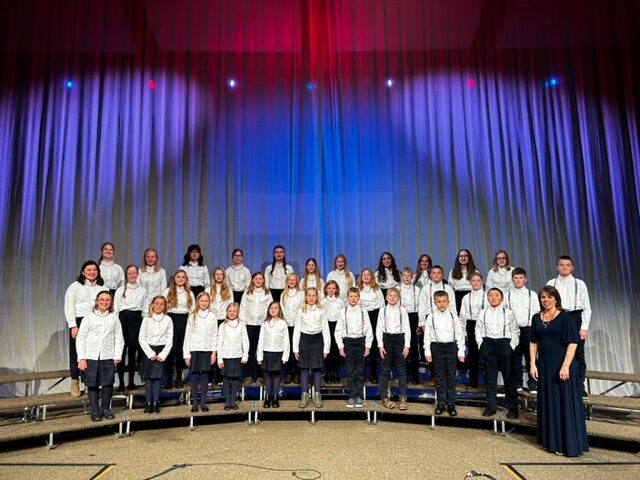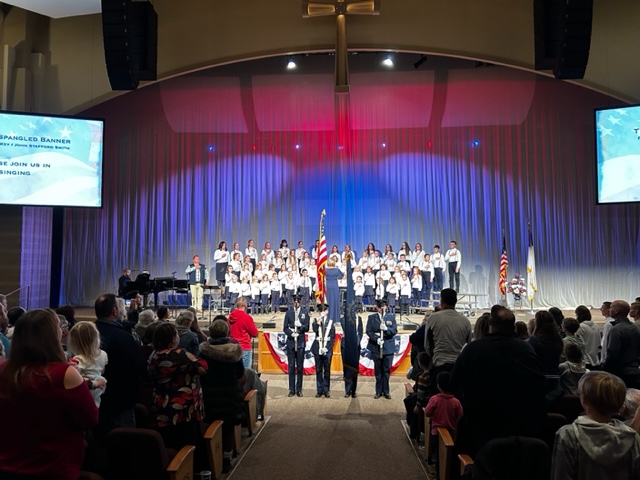 ---
If you have any questions, please contact the director:
Mindy Heinsch
218-979-3291
Mindy Heinsch is the wife of Upward Sports Director, Glenn Heinsch. She has degrees in Vocal Music Education and Educational Leadership. Mindy has taught choral and classroom music to grades K-8 in public and private schools. In addition, she has taught private voice lessons for over 20 years and is a member of the Voice Care Network. Mindy has been active in music ministry in numerous churches over the years both in worship and children's ministry.