Come Sing!
Join us for our 2nd year of Upward Youth Choir!
K – 12th Grade
August 22 – November 13
Monday Rehearsals between 4:30 – 8:00 p.m.
Bethel Church Choir Room
2702 30th Avenue South, Fargo
Cost: $99
Mindy Heinsch, Director
[email protected]
Fall Concert
Veteran's Day
November 11, 2022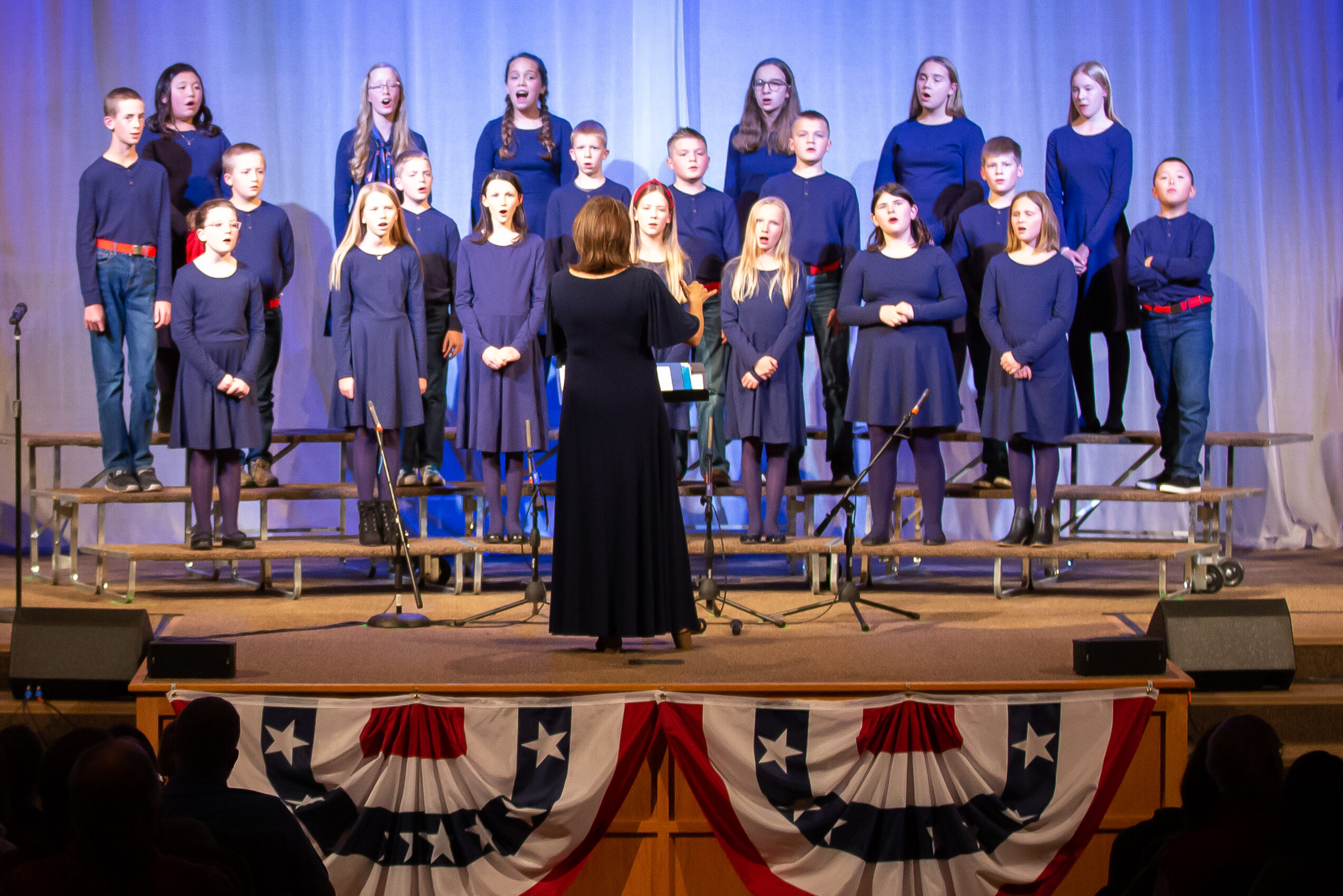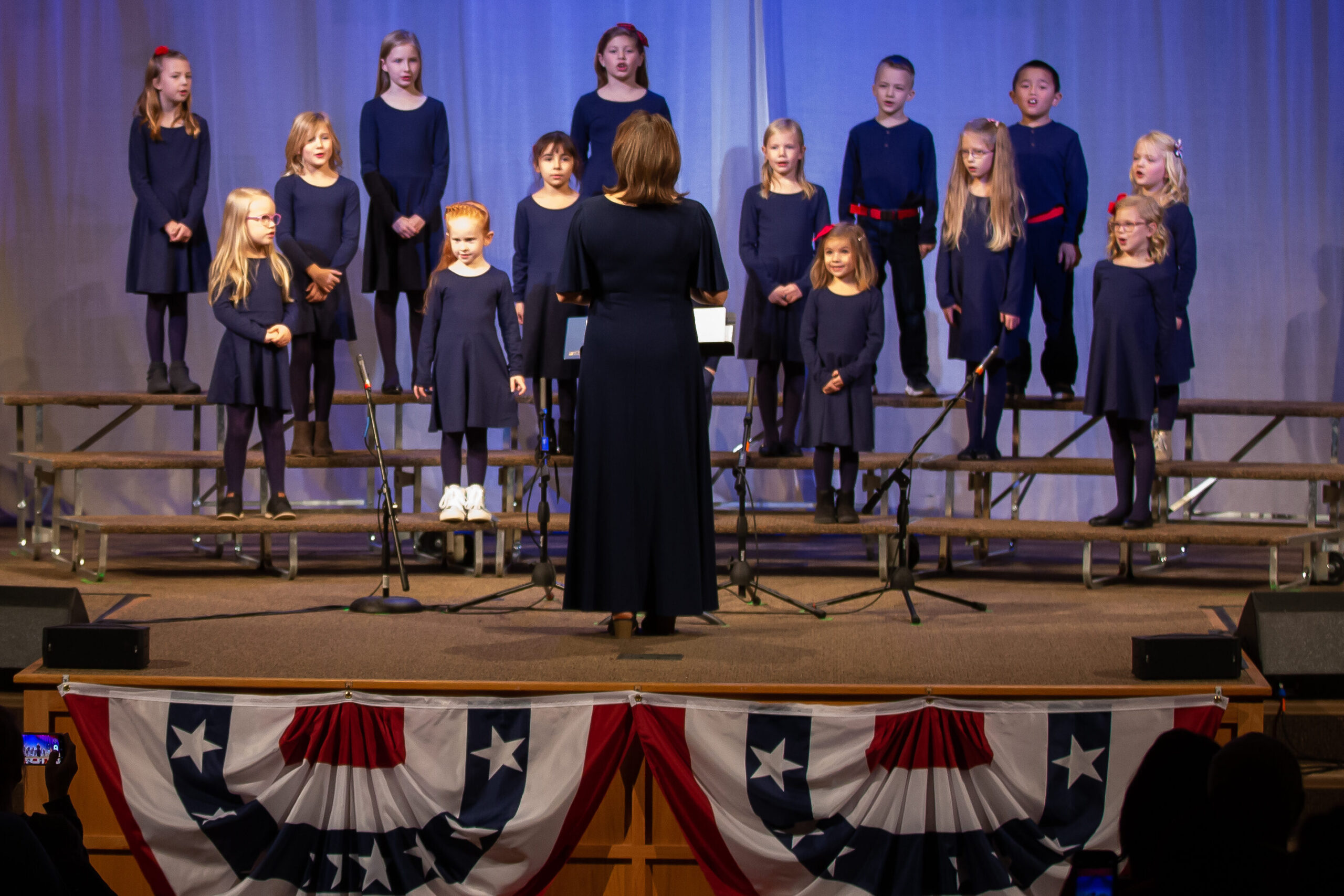 ---
The purpose of the Upward Youth Choir is to promote the discovery of Jesus through music and to serve our community by using our voices to uplift and encourage others. We will honor God, our country and those who have served to give us the freedoms we enjoy today. Song selections will include patriotic music, folk songs, spirituals, and sacred numbers.
Students will be assigned a choir following auditions. The purpose of the audition is for the director to get to know the students and their voices. Specific grade levels included in each choir will be adjusted based on the number of students who register. Everyone will be included.
The cost to participate is $99 which includes sheet music, a folder, and a shirt / blouse for the concert. Students will provide their own pants or skirt.
Both auditions and rehearsals will be at Bethel Church in the Choir Room. The concert will be held in the main auditorium.
To join the choir, please register using the link above and then sign-up for an audition time (link to sign up for an audition will be included in your confirmation email after your register). Families may come together for auditions. No more than two students per audition slot, please. Just sign up for additional time slots. Registration will close on July 24.
Important Dates:
Auditions: Thursday, July 21 1:00-4:00 pm and Monday, July 25 4:00-8:00 pm
Rehearsals: Mondays, August 22 – November 7 Rehearsals scheduled between 4:30-8:00 pm
Veteran's Day Concert, Friday, November 11 at 6:00 pm
Worship Services at Bethel Church, Sunday November 13
For the audition, students should come prepared to sing the following:
Grades K-2: My Country 'Tis of Thee (verse 1)
Grades 3-5: My Country 'Tis of Thee (verse 1) or America the Beautiful (verse 1 and chorus)
Grades 6-12: America the Beautiful (verse 1 and chorus)
The songs do not need to be memorized. Both lyrics and music will be provided.
Please arrive early so students are ready at their audition time.
If you have any questions, please contact the director:
Mindy Heinsch
218-979-3291
Mindy Heinsch is the wife of Upward Sports Director, Glenn Heinsch. She has degrees in Vocal Music Education and Educational Leadership. Mindy has taught choral and classroom music to grades K-8 in public and private schools. In addition, she has taught private voice lessons for over 20 years and is a member of the Voice Care Network. Mindy has been active in music ministry in numerous churches over the years both in worship and children's ministry.