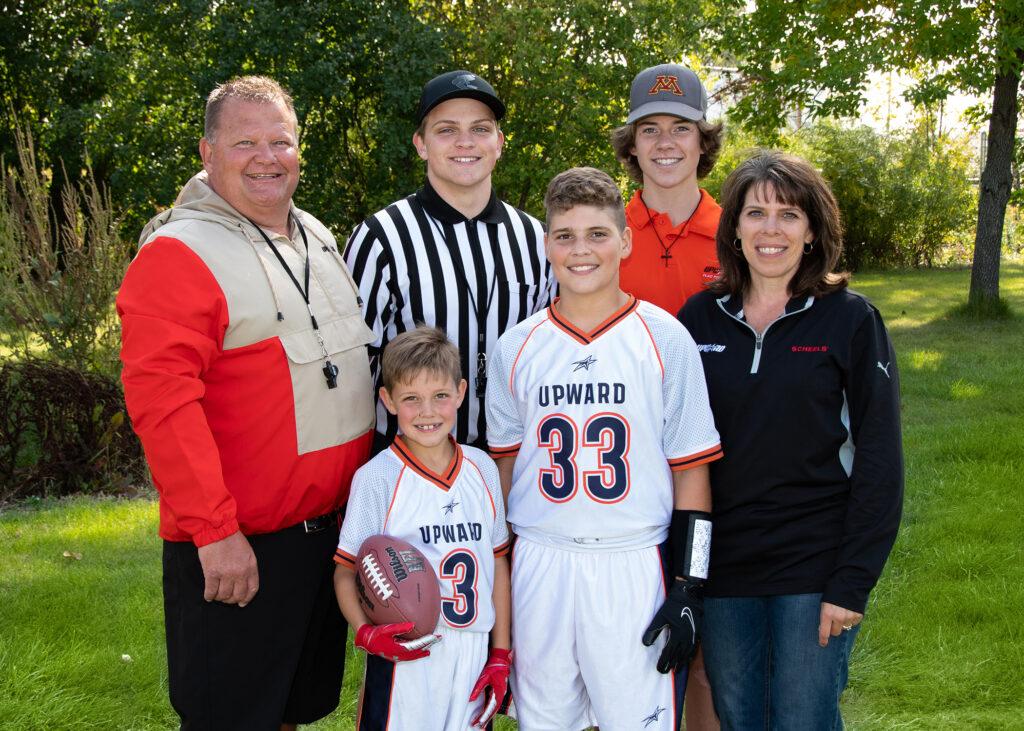 Glenn and Mindy (set up by Glenn's sister) had their first date in May 2002 – they were engaged 4 weeks later – they were married 3 months later – and had their first son 9 ½ months later. Whew!! When Glenn asked for Mindy's father for permission to marry his daughter after only 4 weeks of dating Mindy's father's response was "Why should we be surprised? This is what we have been praying for!" Glenn and Mindy are now blessed with four boys; Connor, Carter, Carson, and Cayden. Glenn has served full time in church ministry since 1991 in Minnesota, Wyoming and Florida. He also had the privilege of working for the Billy Graham Association prior to being called into full time ministry. Mindy was a elementary music teacher before starting their family. Glenn served as the Director of Upward Sports in Celebration, FL until their move to Fargo/Moorhead in the fall of 2017.
For more information, email Upward Sports Director Glenn Heinsch or visit www.upward.org.
For current Upward Sports information and open registration, visit and follow Upward Sports of Fargo/Moorhead on Facebook.